All About Jake
All About Jake LLC is a company with the simple mission of publishing various projects by one guy named Jake (and maybe making a buck or two on some of 'em.)  You'll find a backlog of over 10 years of projects here.  We don't have a logo, corporate offices, or any of that sort of thing, but we do have some projects about to go live.  Stay tuned!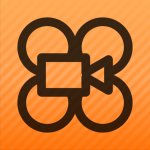 Check out our first product, Flight Record.
Our Second Product, Doppel, a Collaborative Web Browser.
Also check out MenuMounter, a mac app that's in the laboratory brewing…