CocoaBeam is a stage light visualization tool for Lighting Designers.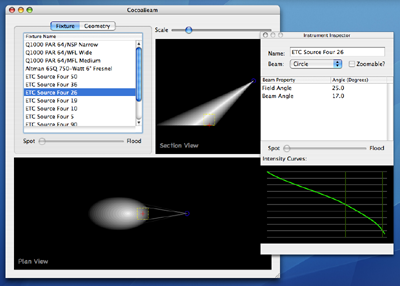 CocoaBeam is available as a fully functional version with source code (GPL 2.0) with a library of common lighting fixtures. The full version allows access to the Instrument Inspector and the ability to add instruments and save instrument collections.
I'm not planning any future releases of CocoaBeam, but the source code is available here.  Please feel free to contact me if you make any improvements and I'd be willing to  link them here.
Download it here: CocoaBeam Source Code